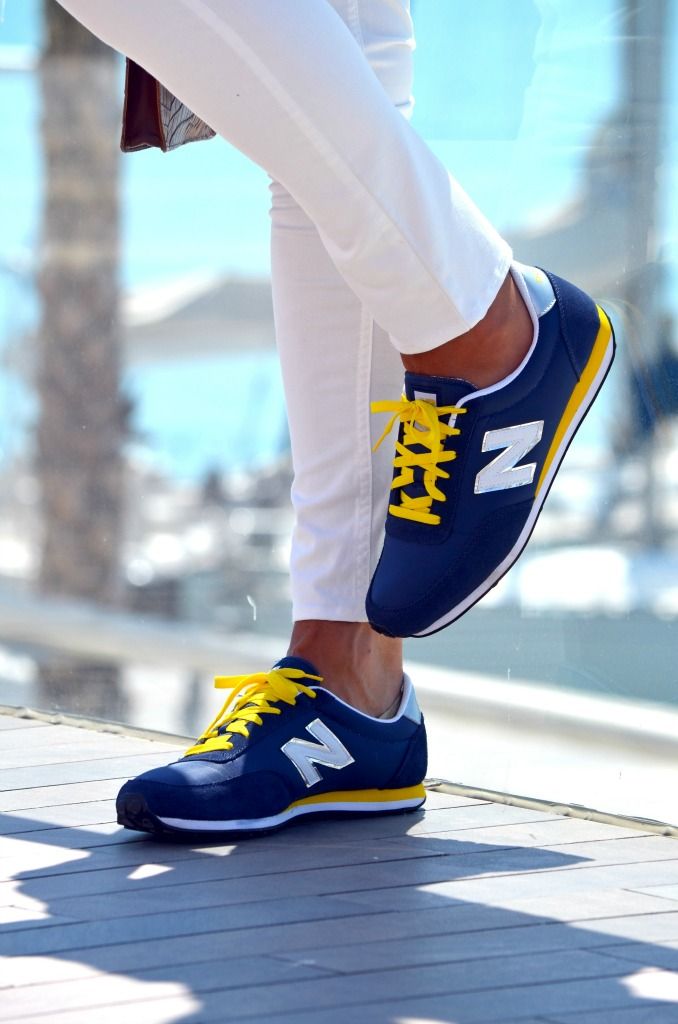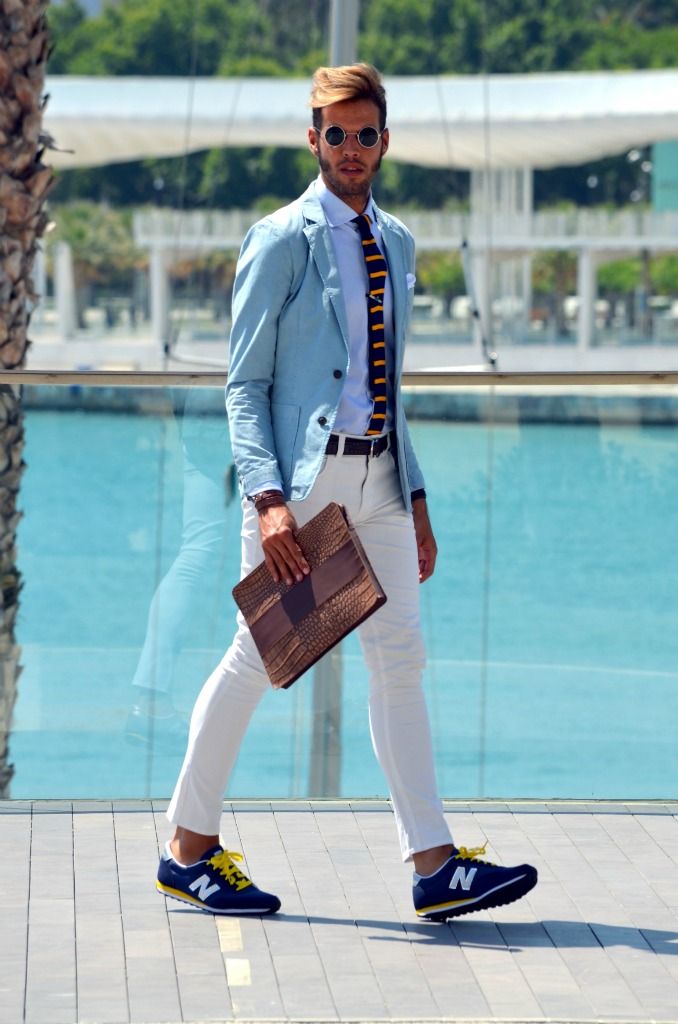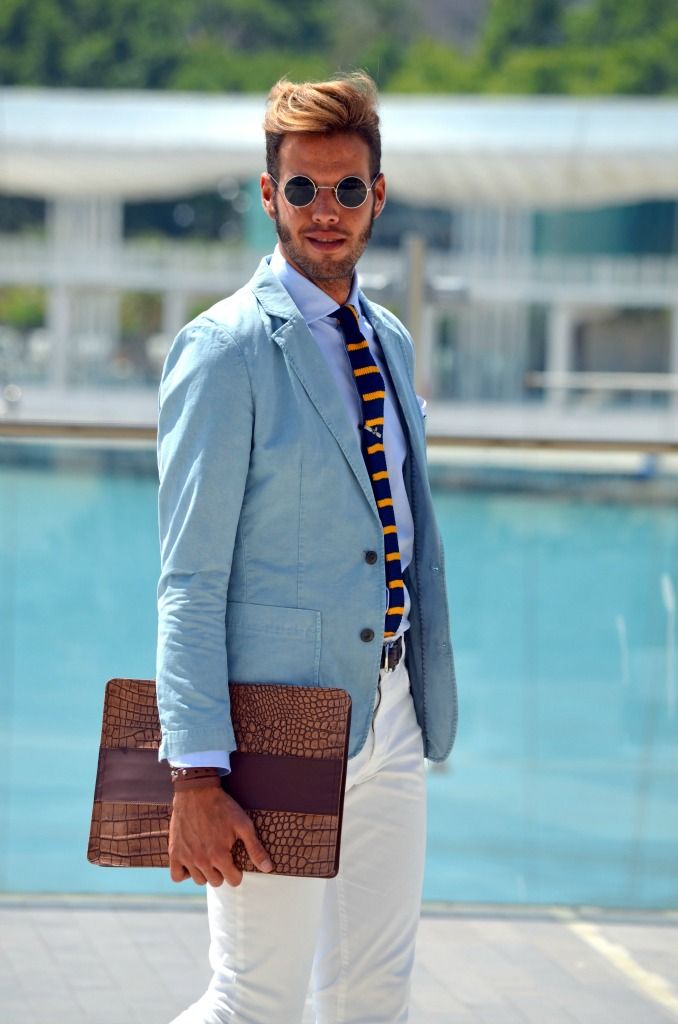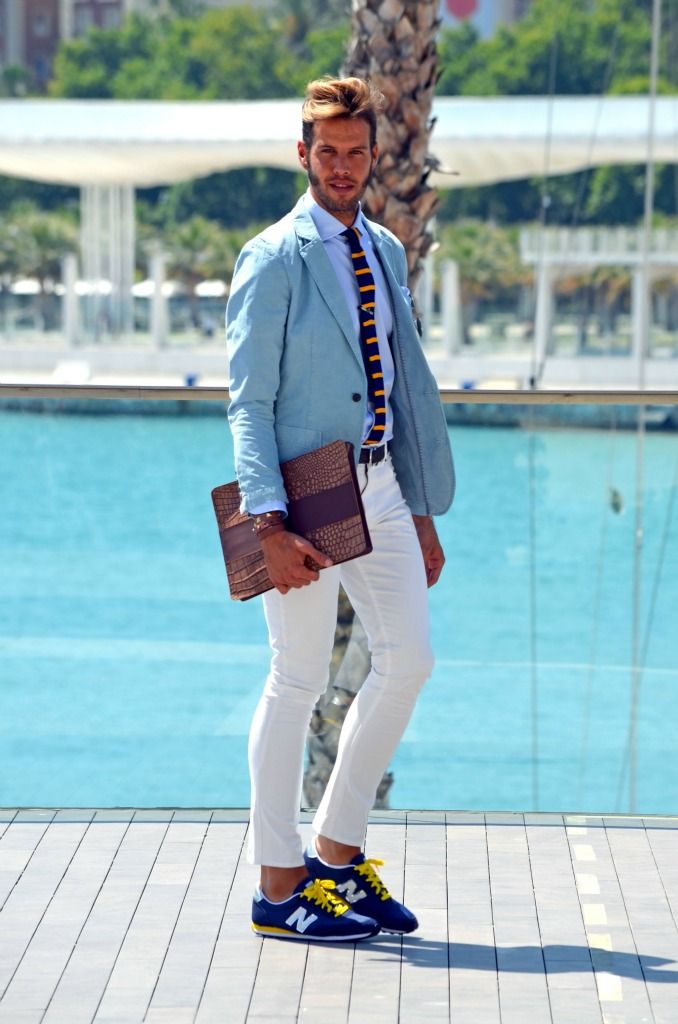 Me he acostumbrado a utilizar calzado cómodo, sea cual sea el estilo que utilice. Éstas son unas de mis zapatillas favoritas, soy capaz de ir con ellas al fin del mundo, y además aportan color a cualquier look. Volví a combinarlas en un look de corte más formal, en tonos muy primaverales, como azul cielo o blanco. En mi día a día, a veces también las combino con shorts o looks más casual que os enseñaré por aquí las próxima semanas, y el resultado es genial. Este look lo utilicé días atrás para visitar el showroom de una marca con la que colaboro y quedé muy contento con la elección, ¿qué te parece a ti ?
Buen inicio de semana. Besos, Antonio Jurado.
I'm used to wear comfortable shoes, whatever the style I use. These are one of my favorite shoes, I'm able to go with them to the end of the world and moreover, they add a touch of color to any look. I went back to combine them into a formal look, I chose very spring tones, like blue or white. In my day to day, sometimes I combine them with shorts or more casual looks and the result is great. I used this look to visit the showroom of a brand with which I collaborate and was very happy with the choice, what do you say you? :) Good start to the week.
Kisses, Antonio Jurado.
Stella Rittwagen Portafolios/Briefcase
Spadari Camisa/Shirt
Trashness Corbata/Knitted Tie
Trashness Pisacorbata/Tie Clip
Stella Rittwagen Pulseras/Bracelets
Zara Cinturón/Belt (s/s 2013)
Street Market Gafas de sol/Sunglasses
Zara Blazer (old)
Pull&Bear; Pantalón/Pants (old)