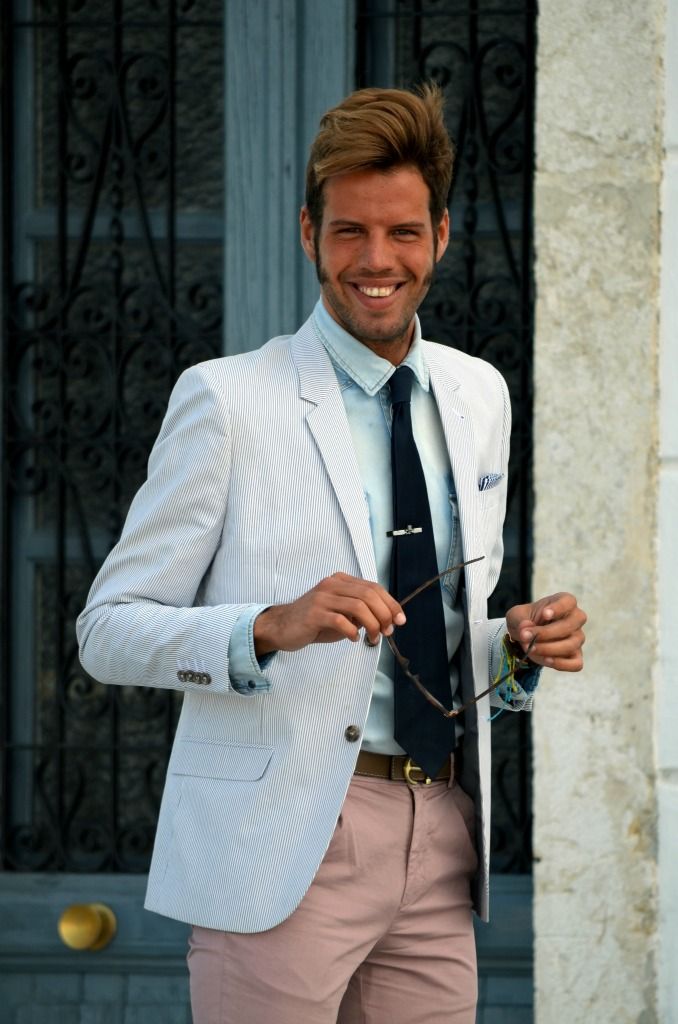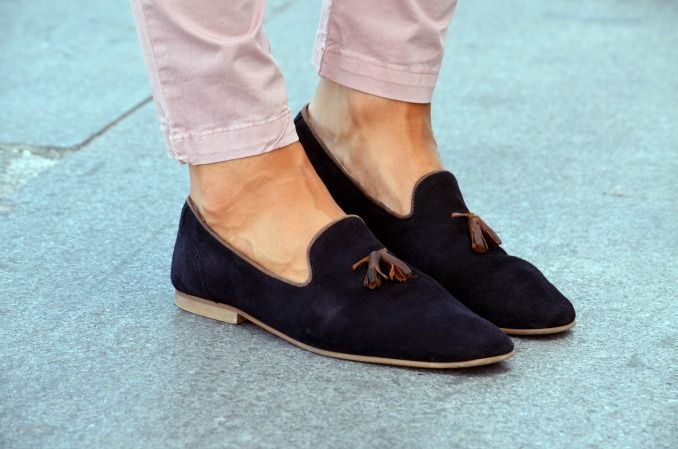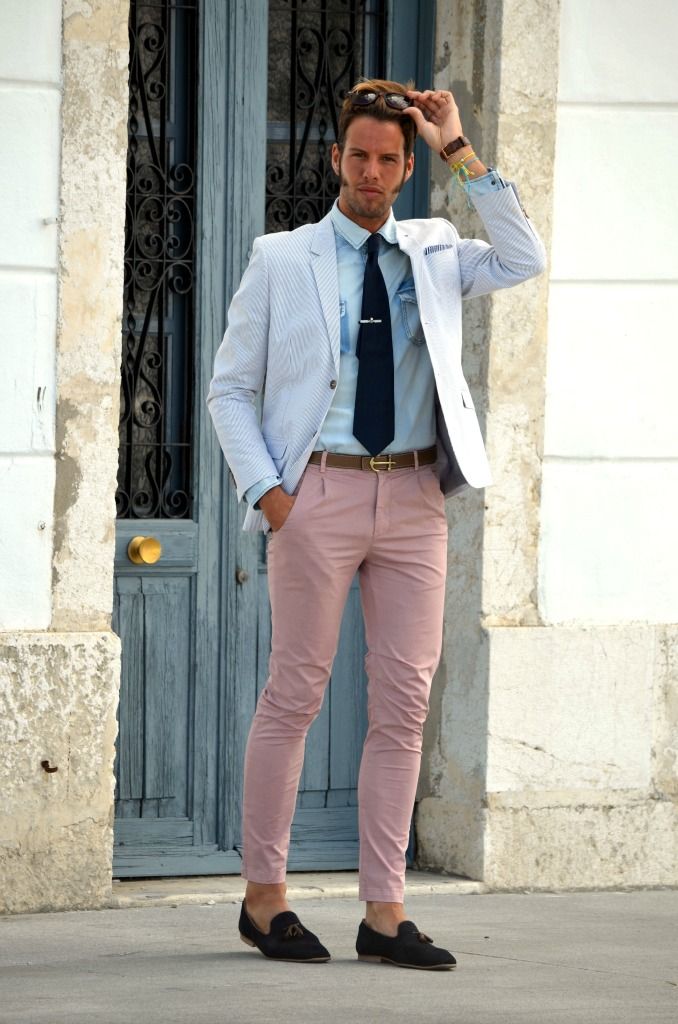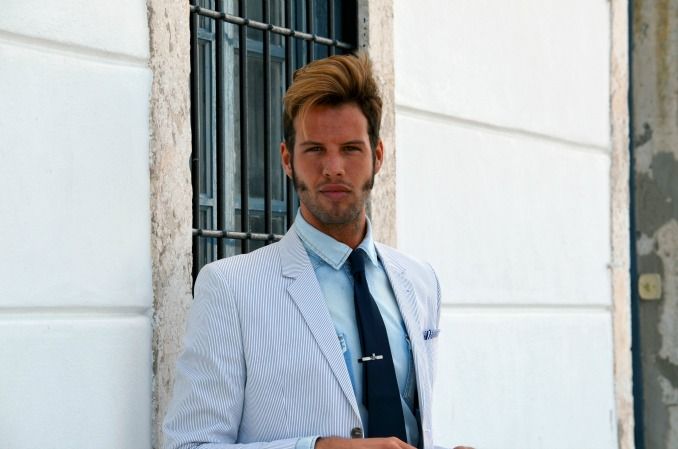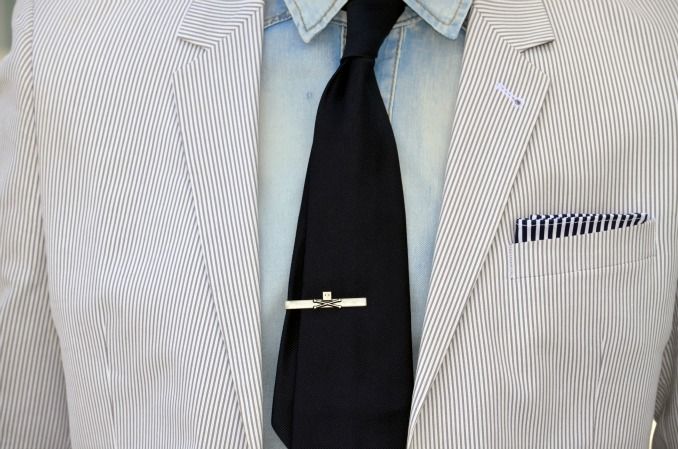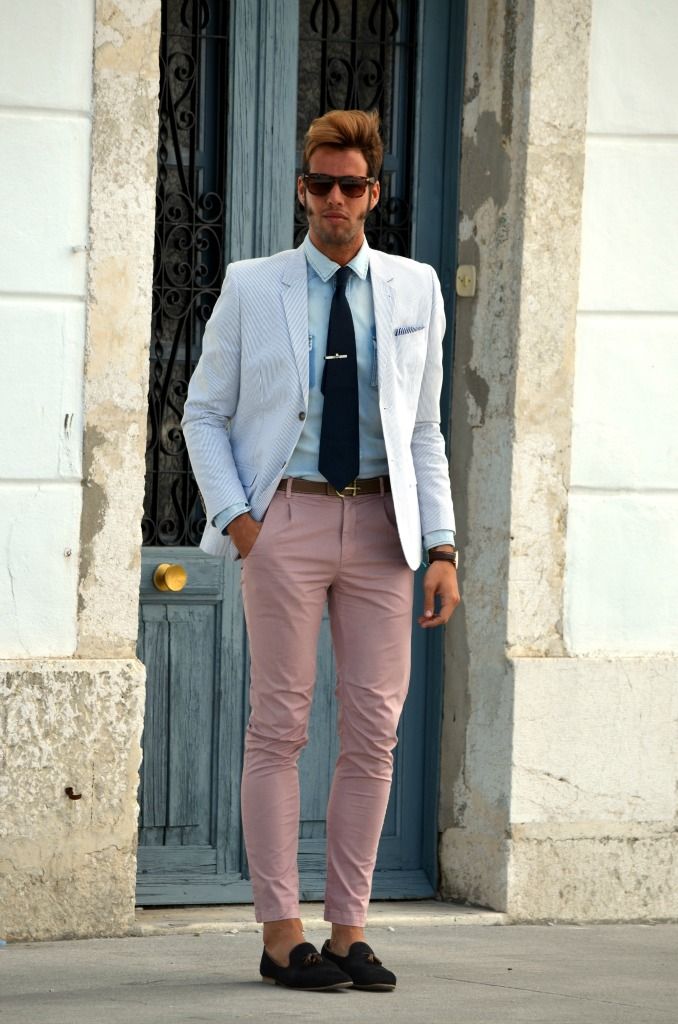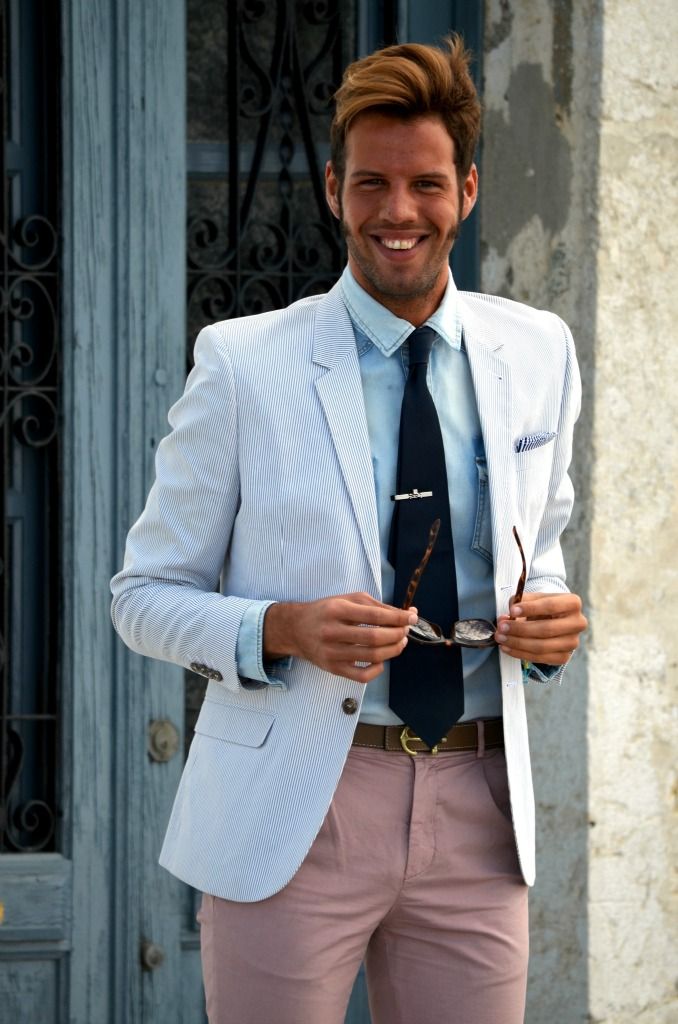 Mayo es el mes de los eventos por excelencia. Muchos me pedís ideas sobre cómo acudir a ellos e incluso algunas chicas me preguntáis por consejos para los chicos de vuestra familia. Así que hoy os traigo una propuesta fresquita (el calor ya se empieza a notar), primaveral y muy trendy. El peso del look lo llevan el blazer de rayas y el pantalón rosa palo, pero para dar un toque actual decidí incorporar una camisa denim y complementos en azul marino. Si el color del pantalón es muy atrevido para vosotros, con pantalón blanco, azul marino, rojo, etc, tb os quedará genial este look
Está muy abierto a otras opciones! Este look ha sido el segundo de la sección For Him que mi amiga Marta del blog Dear Diary creó hace unas semanas (visítala aquí). Pasad buen jueves. Antonio Jurado.
May is the month of the event par excellence. Sometimes, you ask me how to go to these events, so today I'll teach you a fresh (heat begins to tighten), spring and very trendy. The protagonists of the look are striped jacket and pink pants, but to give a modern touch, I decided to incorporate a denim shirt and navy blue accessories. If the color of the pants is very daring for you, with white pants, navy or red also will be great this look. This look has been the of second section For Him that my friend Marta from Dear Diary created a few weeks ago (check it here).
Spend good Thursday. Antonio Jurado.
H&M; Americana/Blazer (old)
Trashness Pisacorbata/Tie Clip
Zara Camisa/Shirt Rebajas/Sales s/s 2012)
Asos Calzado/Slippers
Zara Pantalón/Pants (old)
Vintage Corbata/Tie
Primark gafas de sol/Sunglasses (s/s 2013)